FACULTY COLLABORATORS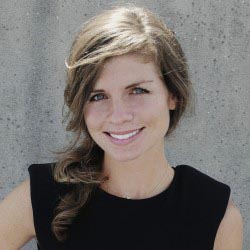 Bess Krietemeyer, PhD (IDVL Founder)
eakriete@syr.edu
Bess Krietemeyer is an architectural designer and researcher focused on the ways in which emerging material technologies, human interaction, and computational simulations influence the design of sustainable built environments. Prior to joining the faculty at Syracuse, Bess was a HASS Fellow at Rensselaer Polytechnic Institute's Center for Architecture Science and Ecology (CASE), where she received her Ph.D. in Architectural Sciences. She has practiced with Lubrano Ciavarra Architects and with Skidmore, Owings, & Merrill (SOM) on the design of international projects that integrate next-generation building technologies.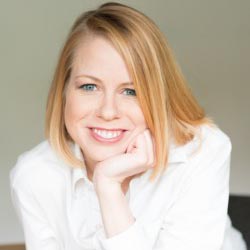 Amber Bartosh, RA
abartosh@syr.edu
Amber Bartosh is an architect and interior designer who has designed and managed award-winning projects for competition, bid & design build processes in the United States, China, Kuwait, and the United Arab Emirates. Her interest in sustainability as a standard for all design led to her 2008 accreditation by LEED. She has completed both gold and silver level LEED projects and served as project manager for Emergent Tom Wiscombe LLC, an internationally recognized architectural practice focused on the integration of biology, computation, and contemporary design sensibilities.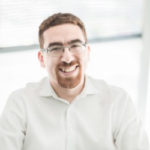 Tarek Rakha, PhD
trakha@syr.edu
Tarek Rakha is an architect, building scientist and educator. He is an assistant professor of architectural design and building technology at Syracuse University, and faculty research fellow at the Syracuse Center of Excellence. He directs the Performative Praxis Lab (PPL), a Syracuse Architecture research lab housed at the SyracuseCoE. PPL aims to influence sustainable practices in architecture and urban design by leading innovative research in three fields: sustainable mobility and outdoor comfort, daylighting and energy in buildings, and aerial analytics. Prior to joining Syracuse University, he was adjunct professor at Rhode Island School of Design (RISD). Tarek completed his PhD in building technology at the Massachusetts Institute of Technology (MIT), where he was an instructor and part of the Sustainable Design Lab as a member of the developing team for umi, the urban modeling and simulation platform.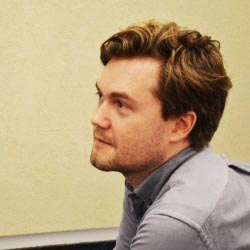 David Shanks, RA
drshanks@syr.edu
David Shanks is an architect and educator working at the intersection of low-cost building and high-performance design. He has been a low-income housing advocate and case-worker, managing the Housing Opportunities for Persons with AIDS program for communities outside Boston, as well as a technical designer in the enclosures group at SOM, where he developed parametric optimization routines for custom curtain wall shading systems. David is a registered architect in the State of New York.

Jianshun Zhang, PhD
jszhang@syr.edu
BEESL Lab
Professor Zhang's research ranges multi-scale BES from nano/micro-scale in porous media to buildings and urban environment, and involves engineering, architectural design, human health and performance. Computational fluid dynamics and heat transfer, multidisciplinary analysis and design, engineering education, regional innovation clusters.

Melissa Green, PhD
greenma@syr.edu
Visualization Lab
Professor Green's research interests include vortex-dominated wakes generated by swimming offlying of animals and the coherent structure composition of reacting and non-reacting turbulent flow fields. Increased understanding of how these flows are organized can lead to advances in basic research, model development for flow simulation, dynamics and control plus improvements in existing technology.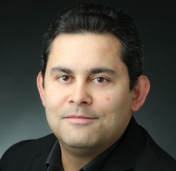 Dan Pacheco
drpachec@syr.edu
Dan Pacheco holds the Peter A. Horvitz Chair of Journalism Innovation at the Newhouse School at Syracuse University, and is a pioneer in the use of virtual reality for journalism. In 2014 he started and co-produced The Des Moines Register's Harvest of Change VR project for the Oculus Rift, the world's first large-scale use of virtual reality by a commercial news organization. Harvest of Change earned an Edward R. Murrow Award in 2015 for its innovative use of 360-degree video for virtual reality.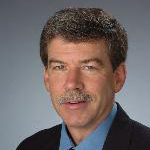 Jason Dedrick, PhD
jdedrick@syr.edu
Jason Dedrick is Professor in the School of Information Studies at Syracuse University. He also is a Faculty Fellow at the Syracuse Center of Excellence. His research interests include the globalization of information technology, the economic and organizational impacts of IT, the offshoring of knowledge work, global value chains in the IT and wind energy industries, adoption of smart grid technologies by electric utility companies, and privacy issues related to smart meters.  He is Principal Investigator on grants from the National Science Foundation and the Alfred P. Sloan Foundation. Professor Dedrick holds a Ph.D. in Management from the University of California, Irvine, and a Masters in Pacific International Affairs from the University of California, San Diego.
PROFESSIONAL COLLABORATORS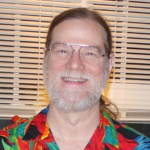 Lorne Covington, Principal at NOIRFLUX
Lorne Covington, Creative Director and Principal at NOIRFLUX, creates participatory environments that provide immersive exploration, education, advocacy, and improvisational expression. Lorne is fluent with visual and performing art, electronic hardware, embedded systems and all layers of software development, creates immersive responsive environments using cutting-edge sensing and software technologies. His work focuses on the intangible space between action and response, the moment-to-moment experience of involvement with a complex system that turns the act of viewing into one of exploration, creation and play. Recent projects include "Affectations" at the Kennedy Center, "Dancing Light Theater" and the JournoWall Participatory Media Environment in Syracuse.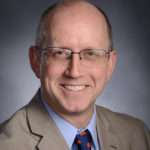 Patrick Mather, PhD, Dean of the College of Engineering at Bucknell University
Patrick T. Mather holds his doctorate in materials engineering from the University of California, Santa Barbara. He came to Bucknell from Syracuse University, where he led the creation of and served as the founding director of the Syracuse Biomaterials Institute, an interdisciplinary center with more than 20 faculty spanning three institutions and eight departments, including Syracuse's L.C. Smith College of Engineering & Computer Science and its College of Arts & Sciences. He was also the Milton & Ann Stevenson Professor of Biomedical & Chemical Engineering and previously held the position of faculty chair of Syracuse's engineering college. Mather has written more than 145 peer-reviewed papers, is an inventor on more than 35 patents, and is a Fellow of both the American Institute for Medical and Biological Engineering and the Society of Plastics Engineering.
RESEARCH ASSISTANTS
Fengqi Li (2015-present)
Colin Hoover (2016-present)
Piotr Jankowski (2016-present)
Mitchie Qiao (2015-2016)
Kurt Rogler (2014-2015)
Xuhao Wu (2014-2015)
Uche Okoye (2014)